Ratcliff-On-Soar
Power Station
Industrial Landscape Painting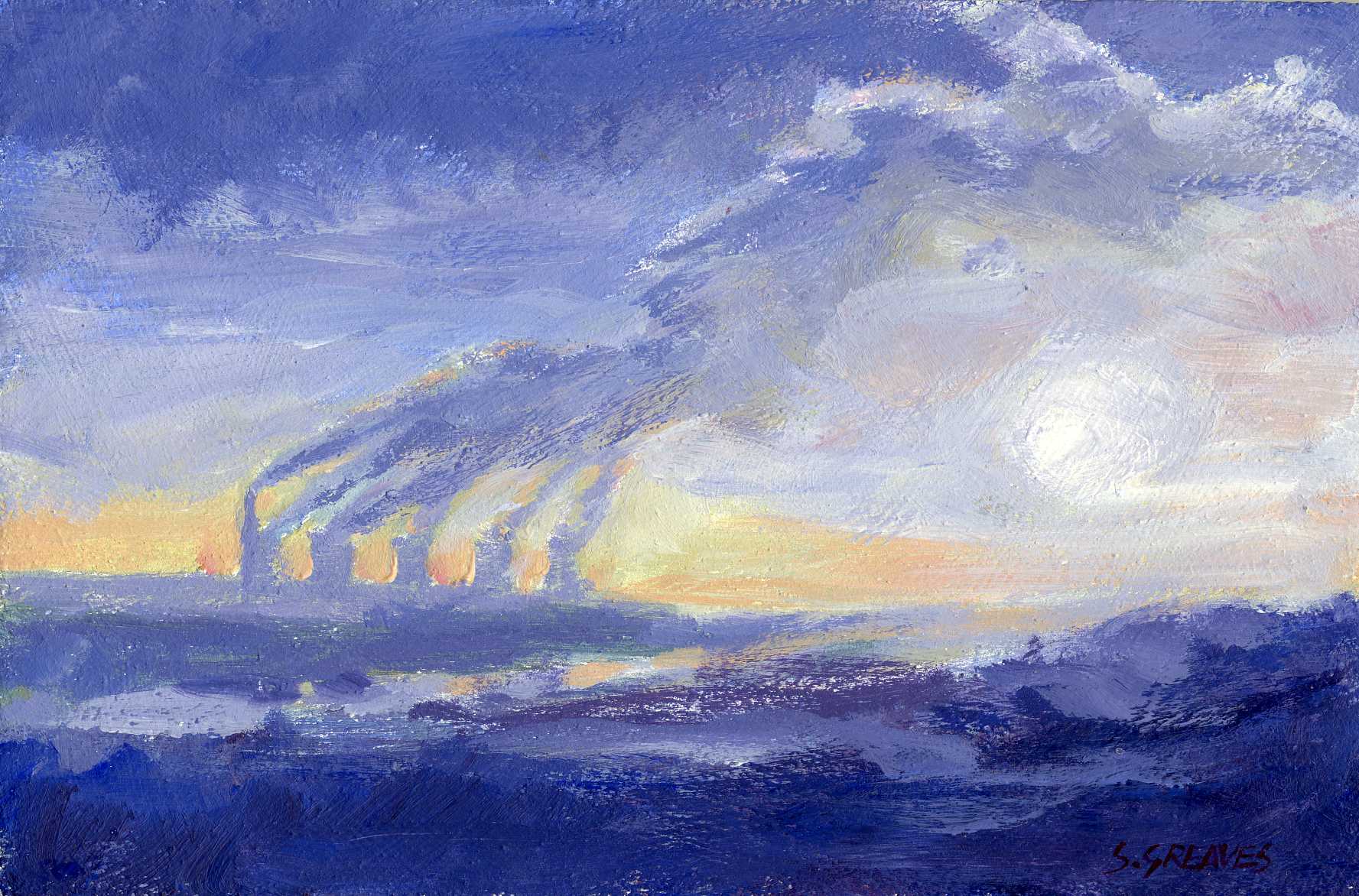 Acrylic on Board 2003
6 x 4 ins
Frame: unframed
Mount: unmounted
Private Collection
A small Acrylic Impressionism Style Landscape Painting
of Ratcliff-On-Soar Power Station in Nottinghamshire.
The Reference Photo for this Painting was taken from the
window of a coach on the motorway heading for London on
a school Art Trip to visit some Famous Art Galleries. It was
a cold winter's day with smoke, steam and clouds being
dramatically backlit by the early morning sun.
This Painting was partly inspired by the Railway Station
Paintings by the French Impressionist Painter Claude
Monet.
The Artists' Quality Acrylic Paint was applied using a Dry-
Brush Technique onto a white Gesso Primed Board using
a very cheap coarse Hog's Hair Paint Brush.
A Signed Greetings Card of this Painting is available click here