Wentworth Church in the Snow
Watercolour Winter Landscape Painting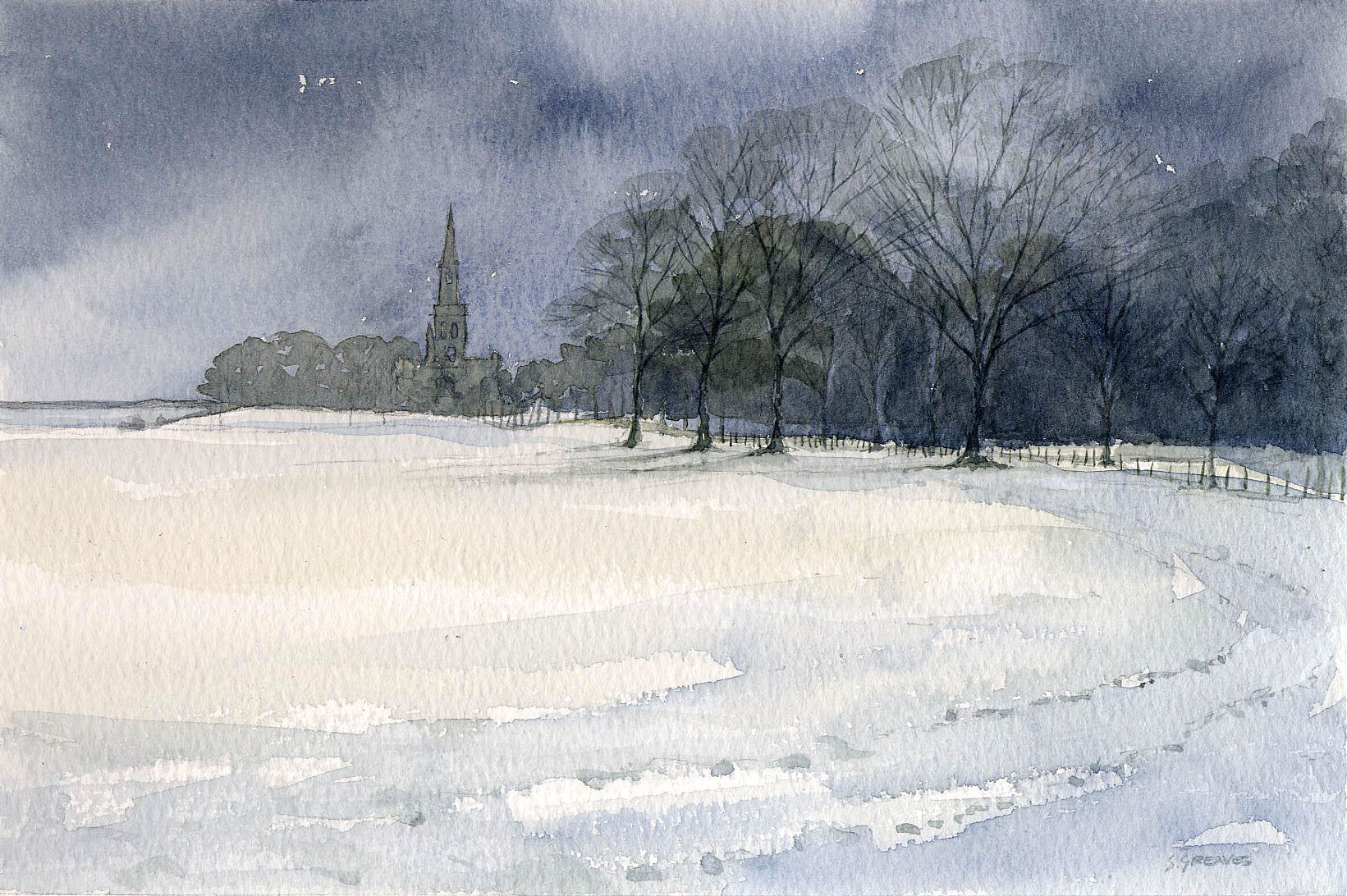 Watercolour on Paper 2001
10 x 7 ins
private collection
A Watercolour Landscape Painting of Wentworth
Church in the snow. It is an almost monotone study in
shades of grey. It is executed in Paynes' Grey with touches
of Raw Sienna which add a touch of warmth to the crisp
winter scene.
In this Winter Landscape Painting Wentworth Church
itself is a pale silhouette and the bare trees are reminiscent
of the Art of the English Painter Rowland Hilder.
I might paint a larger version of this Picture some day and
would like to add some game birds in the foreground, maybe
partridge or pheasant, both of which are quite common in
the area.
A Signed Greetings Card is available of this Painting click here
back to - Steve Greaves - South Yorkshire Landscape Paintings