Kinver Edge
Watercolour Landscape Painting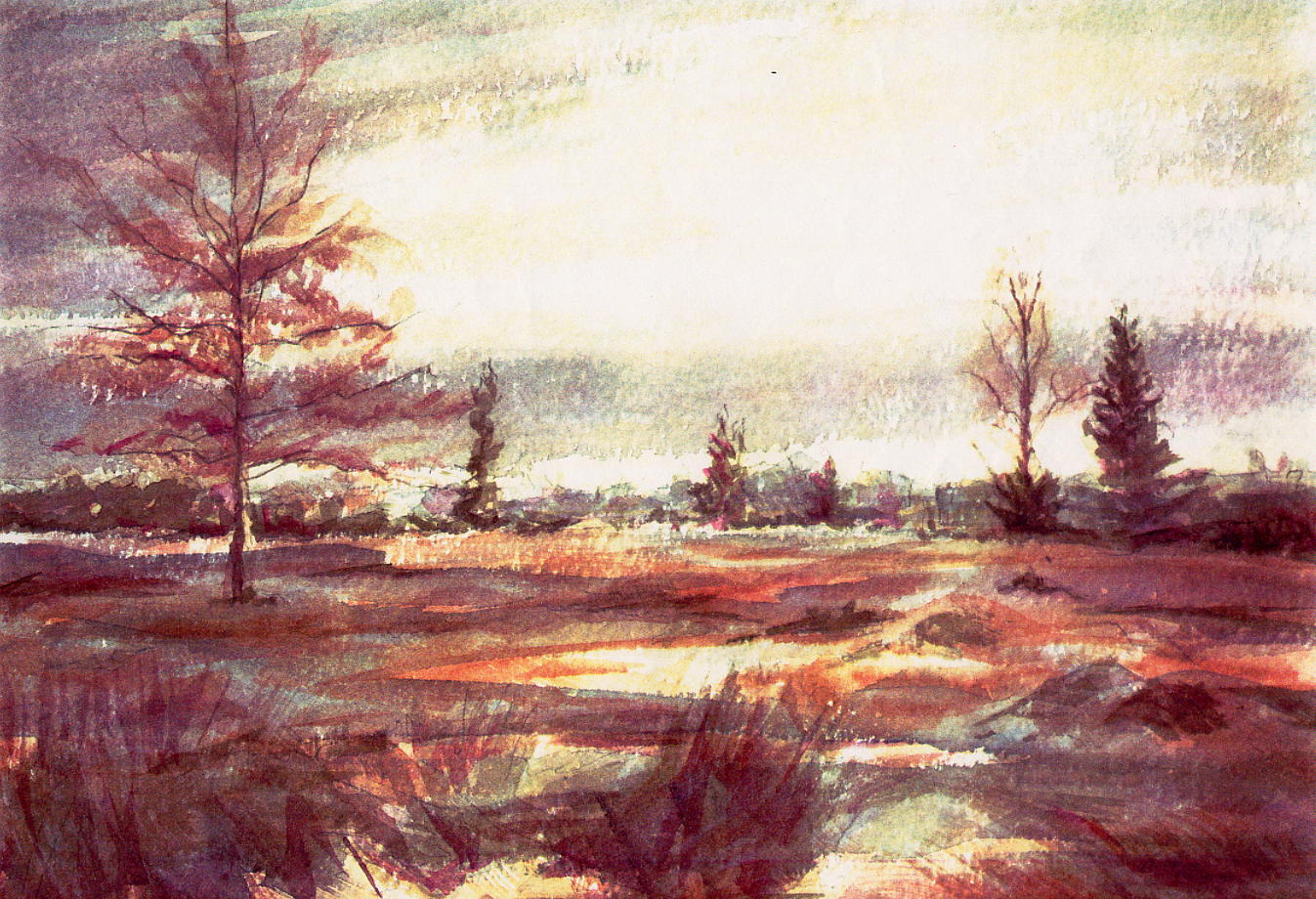 Watercolour on Paper 1990s
12 x 8 ins
private collection
A loose Watercolour Landscape Painting painted in
autumnal colours.
Watercolour Landscape Painting Technique:
This Landscape Painting was done on a Rough
Surfaced Watercolor Paper using a broad chisel-shaped
Paint Brush. Some of the Watercolour Paint is dragged
across the texture of the Paper using a Dry-Brush Method
to give a broken, sparkling effect.
As with all Watercolours painted in the purest fashion
the light areas are light reflected from the paper and not
achieved by using white paint.
The image is loosely based on a Photograph in a
travel guide book.
a Signed Greetings Card is available of this Painting
click here