North York Moors
Watercolour Yorkshire Landscape Painting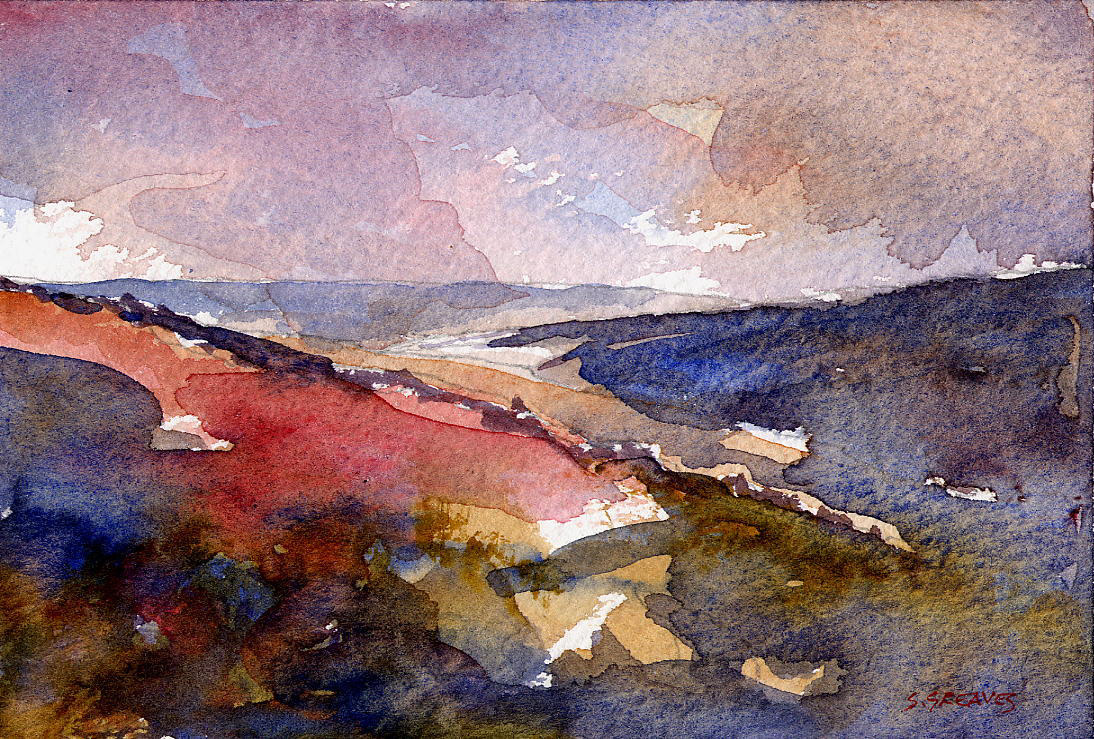 Watercolour on Paper 2001
6 x 4 ins
private collection
A Watercolour Landscape Painting of Moorland in North
Yorkshire between Pickering and Whitby in rich autumnal
colours.
I took a number of photos on quite a dull day and have
painted a series of pictures using different Watercolour
Techniques and Methods.
This is one of the more brightly coloured versions.
Watercolour Landscape Painting Technique:
The Painting is mostly Painted using a Wet Into Wet Painting
Method and you can see in the close-up how the Watercolour
pigment grains have settled into the texture of the Watercolour
Paper.
Some of the colours used are: Ultramarine Blue, Alizarin Crimson,
Olive Green with a hint of Burnt Sienna.
Behind the viewer on the moors is Ministry of Defence land
containing the Fylingdales nuclear early warning radar building
- a huge concrete pyramid which replaced the famous
"giant golf balls".
A Signed Greetings Card is available of this Painting click here