North Yorkshire
Watercolour Landscape Painting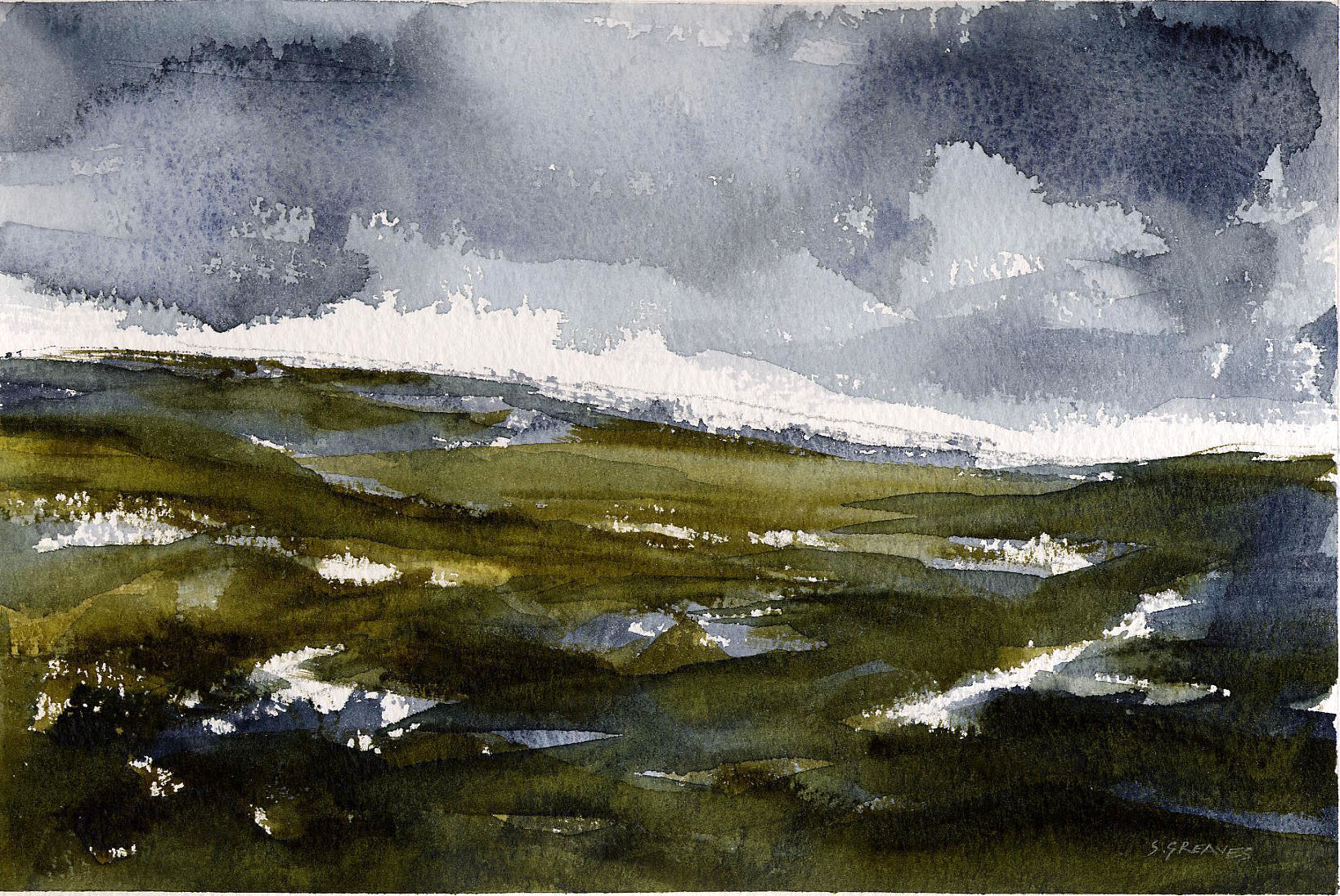 Watercolour on Paper 2000
6 x 4 ins
private collection
A moody looking Watercolour Landscape Painting
of a North Yorkshire Moorland Scene near Ryedale.
Watercolour Landscape Painting Technique:
The Picture is an exercise in Painting using only two
colours: Olive Green and Payne's Grey.
The sky is pure Payne's Grey Watercolour and the cloud
effect is achieved by uneven mixing on the palette and by
running Watercolour Washes into each other using a Wet
Into Wet Method. Notice how the pigment grains have settled
into the texture of the Watercolour Paper.
The broken brush marks in the foreground allow the
paper to show through and hint at the light being reflected
from rocks.
The light on the moors is constantly changing and the
clouds could roll in at any time.
A Signed Greetings Card is available of this Painting click here